THE DRM ALLIANCE
THE FUTURE OF DIGITAL AGENCIES
THE DRM ALLIANCE was born from the massive success of the 21+ Million Plays / Views and the 500k+ Followers that musical artist DRMAGDN has achieved across all social platforms in just 2 years of launching. He has since created this digital agency utilizing his exclusive & dynamic tips/tricks of success into a one-stop organization for the collaboration of businesses, brands, media, products, content creators & influencers. Utilizing 10+ years of specialized digital knowledge & real world digital experience, THE DRM ALLIANCE will allow you to significantly grow your digital audience, influence the collective culture in your field & increase your bottom line sales for your own business, products & services.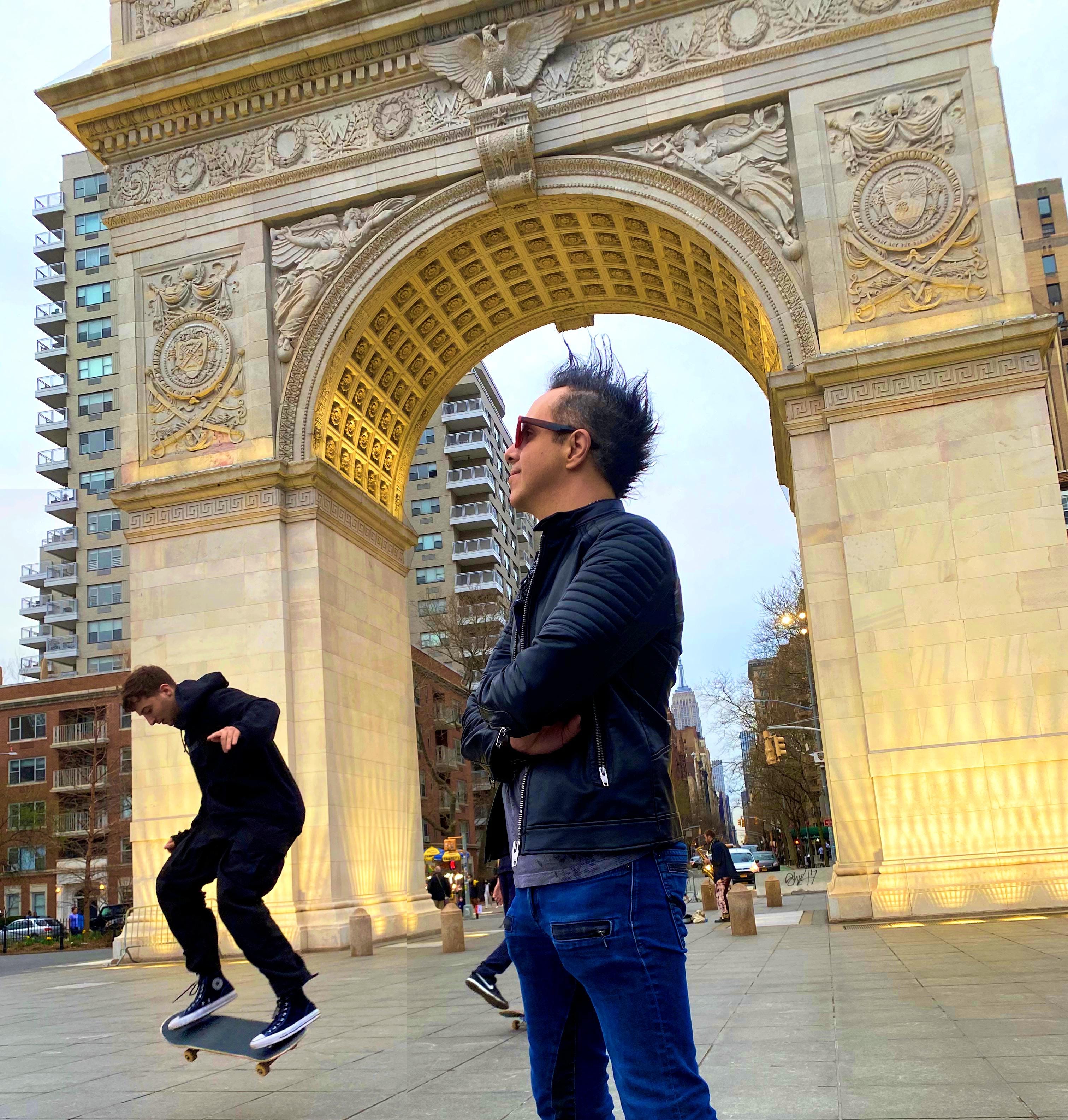 A NY MEDIA AUTHORITY
YOUR FUTURE REQUIRES DIGITAL SUCCESS

Specializing in all things Digital Marketing, Branding, Design, Public Relations, Social Media Management, Content Organization / Creation, Commercial Ad Campaigns, Audio / Video Production & Viral Campaigns, THE DRM ALLIANCE knows how to innately get people excited to talk about your brand. We have collaborated on successful campaigns in Music, Video, Photo, Fashion, Charity Events, Fine Art, Comedy, Apps, Books, Online Courses, NFTs, Crypto, Metaverse & VR. The vast network of the digital tastemakers & resources THE DRM ALLIANCE has access to interfaces synergetically with your creative vision to achieve the highest level of success.
EPIC DIGITAL SOLUTIONS
PARTNERS TRAILBLAZING DIGITAL CULTURE

Whether it's pitching major brands like L'OREAL or TACO BELL or Producing the Largest 20th Anniversary 9/11 Charity Benefit Concert In NYC with promotion on Times Square Billboards, THE DRM ALLIANCE has succeeded across all digital and real-world disciplines. Other accolades include The International Photography Awards at Lincoln Center & Carnegie Hall, Sold Out NY Fashion Week Brand Launches for internationally renowned designers, creating successful Book Launch Campaigns, Major NFT projects & App launches. THE DRM ALLIANCE has absolutely dominated in the Music & Entertainment fields with partners including talent from American Idol, The Voice, Grammy Winners, Verified Content Creators & Influencers that have been featured in American Songwriter Magazine & The New York Times in addition to performing at The Winter Olympics, Lollapalooza, Warped Tour & Sold Out Met Life Stadium.


CONTACT THE DRM ALLIANCE
To Lead Your Digital Business Into The Future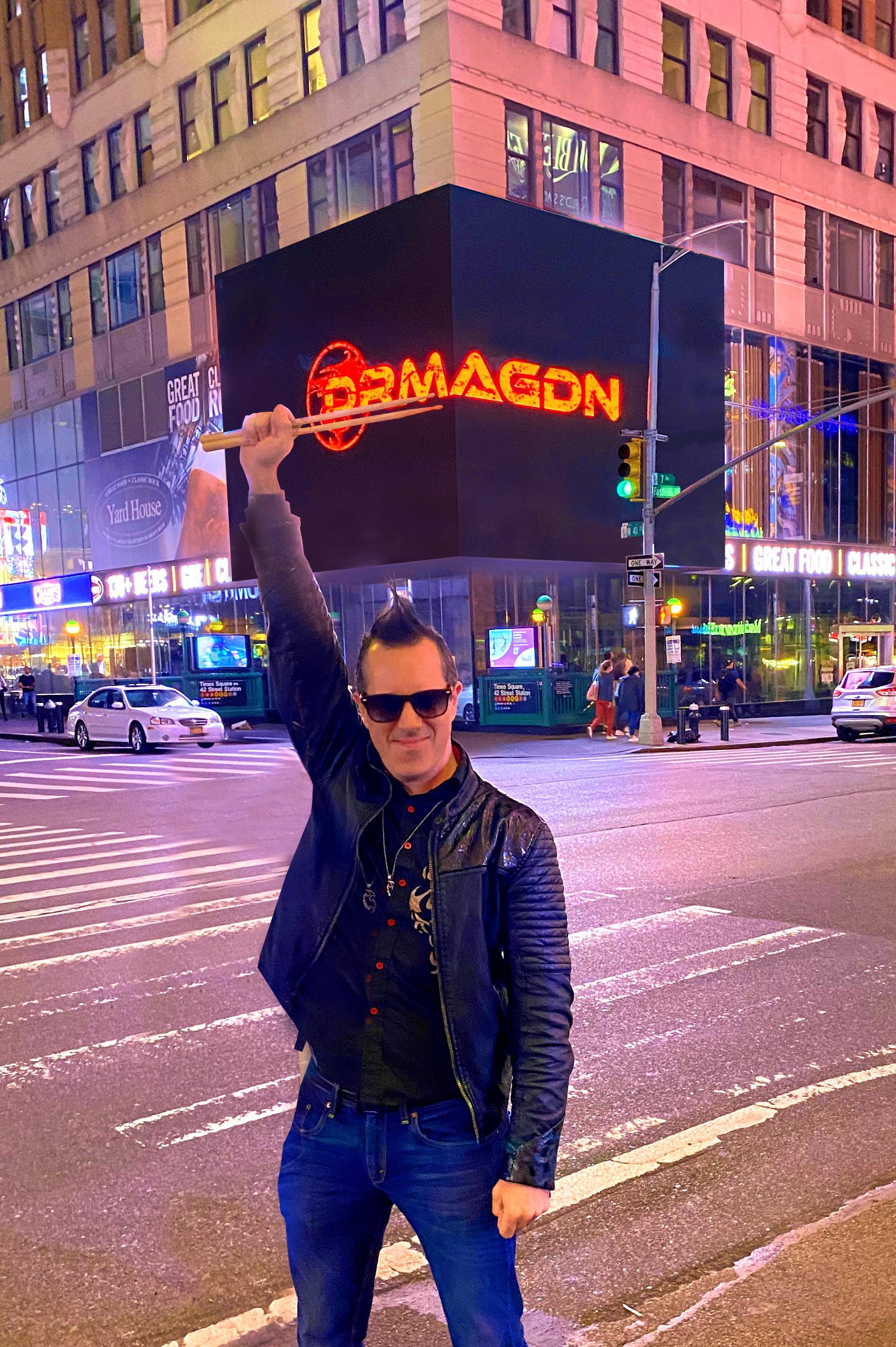 * Digital Marketing & Strategy
* Vertical Video (TikTok / IG Reels)
* Influencer Brand Partnerships
* Social Media Management
* Content Creation & Calendar
* Ads & Commercial Campaigns
* Slogans, Mascots & Jingles
* Livestreaming & Live Events
* Audio / Video Production
* SEO & Online Reputation
* Viral Videos & Viral Design
* Radio, TV & Billboard Ads
* E-Commerce & Funnels
Instagram / YouTube / TikTok
Facebook / Twitter / LinkedIn
Pinterest / Discord / Spotify
SoundCloud / Podcasts
Blogs / Magazines / Radio & TV
Press & PR Campaigns
Organic & Paid Reach
Content from Youtube can't be displayed due to your current cookie settings. To show this content, please click "Consent & Show" to confirm that necessary data will be transferred to Youtube to enable this service. Further information can be found in our Privacy Policy. Changed your mind? You can revoke your consent at any time via your cookie settings.
Consent & Show
Ft. Manny Cabo (The Voice / La Voz)

-Featured On NFL Channel (XM/Sirius Radio)

-#1 Popular Chart (Previous: David Guetta)
-#1 Trending On TikTok Chart
-#15 All Time Chart (Out Of 21+ Million)

-Grammy Winning Horns From
"All The Lights" - Kanye West x Rihanna

-Grammy Winning Strings From
"Viva La Vida" - Coldplay

-15+ Million Total Plays / Views
Content from Vimeo can't be displayed due to your current cookie settings. To show this content, please click "Consent & Show" to confirm that necessary data will be transferred to Vimeo to enable this service. Further information can be found in our Privacy Policy. Changed your mind? You can revoke your consent at any time via your cookie settings.
Consent & Show
-Say Less, Be More Theme Song:
Ft. Alle Guercio (Am Idol / The Voice)

-DRMAGDN & Alle Featured In The NY Times

-Full Commercial Pitch w/Custom Voiceover
Content from Vimeo can't be displayed due to your current cookie settings. To show this content, please click "Consent & Show" to confirm that necessary data will be transferred to Vimeo to enable this service. Further information can be found in our Privacy Policy. Changed your mind? You can revoke your consent at any time via your cookie settings.
Consent & Show
Ft. Spokesperson / Brand Ambassador DRMAGDN


-Raised $50,000+ In Level A Funding In 2 Weeks Of Campaign Launch

-23,000+ Likes & 250+ Comments On DRMAGDN Instagram Account
-Song Lyric Focused Nostalgia Fashion Brand

-Launching Fall NYFW 2022

-Complete Digital Marketing Campaign
Content from Vimeo can't be displayed due to your current cookie settings. To show this content, please click "Consent & Show" to confirm that necessary data will be transferred to Vimeo to enable this service. Further information can be found in our Privacy Policy. Changed your mind? You can revoke your consent at any time via your cookie settings.
Consent & Show
Ft. Headliner & Producer DRMAGDN


-Largest Charity Concert & NY Fashion Week Show For 20th Anniversary

-Raised Money For Operation Warrior Shield & Livestreamed Worldwide

-Giant Celebrity Red Carpet & Fine Art Auction

-Performers: Kim Sledge from Sister Sledge (Hit Song "We Are Family"), Felipe Rose from The Village People (Hit Song "YMCA"), Kreesha Turner (Multi-Platinum R&B Star), Michelle Shocked (Legendary Singer-Songwriter), Adam & The Metal Hawks (3+ Million TikTok Followers) & Manny Cabo from The Voice & La Voz.


Content from Youtube can't be displayed due to your current cookie settings. To show this content, please click "Consent & Show" to confirm that necessary data will be transferred to Youtube to enable this service. Further information can be found in our Privacy Policy. Changed your mind? You can revoke your consent at any time via your cookie settings.
Consent & Show
Ft. DRMAGDN + Hicham Bens of The Royals Paris + Stevie Boi


-Epic 11 Person Modern Dance Focused Fashion Show

-Pop Up Shop For All International Designers + Put Up On NY Fashion Week Calendar

-Produced, Hosted + Headlined By DRMAGDN
315,000+ Verified Followers
15,000+ Avg Likes Per Post
250+ Avg Comments Per Post
8% Total Engagement Rate
3.5 Million Total Likes/Views

CLICK HERE
150,000+ Verified Followers
25,000+ Avg Likes Per Post
2,000+ Avg Shares & Comments/Post
14% Total Engagement Rate
4.5 Million Total Views
2+ Million Total Plays
50,000+ Verified Followers
4,000+ Avg Likes Per Song
1,000+ Avg Shares Per Song
185+ Avg Comments Per Song
2+ Million Total Views
10,000+ Subscribers
2,000+ Avg Likes Per Vid
200+ Avg Comments Per Vid
14% Total Engagement Rate

CLICK HERE
21+ Million Total Views/Plays +
500k+ Verified Followers +
10% Average Engagement Rate
* 21+ Million Total Plays / Views
* Sony/BMG + Warner Bros + Universal
* 175+ Pop, EDM, Rock, R&B, Remix Records
-Ultimate Library For Syncs / Licensing
-Movie Trailers, Video Games, Film Scores
-Commercial Ads, Apps, Web3, Meta
-AR, VR, MR, NFT & Future Tech
-Modern Production w/Hit Indie Songs
-Great Upbeat Positive Lyrics
-Emotional & Intensely Epic Instrumentals
-21+ Million Plays / Views & 500k+ Followers


The DRM Alliance
Digital Marketing Agency NYC
87 Christopher St
New York NY
10014
DRMAGDN ( a t ) DRMAGDN.com